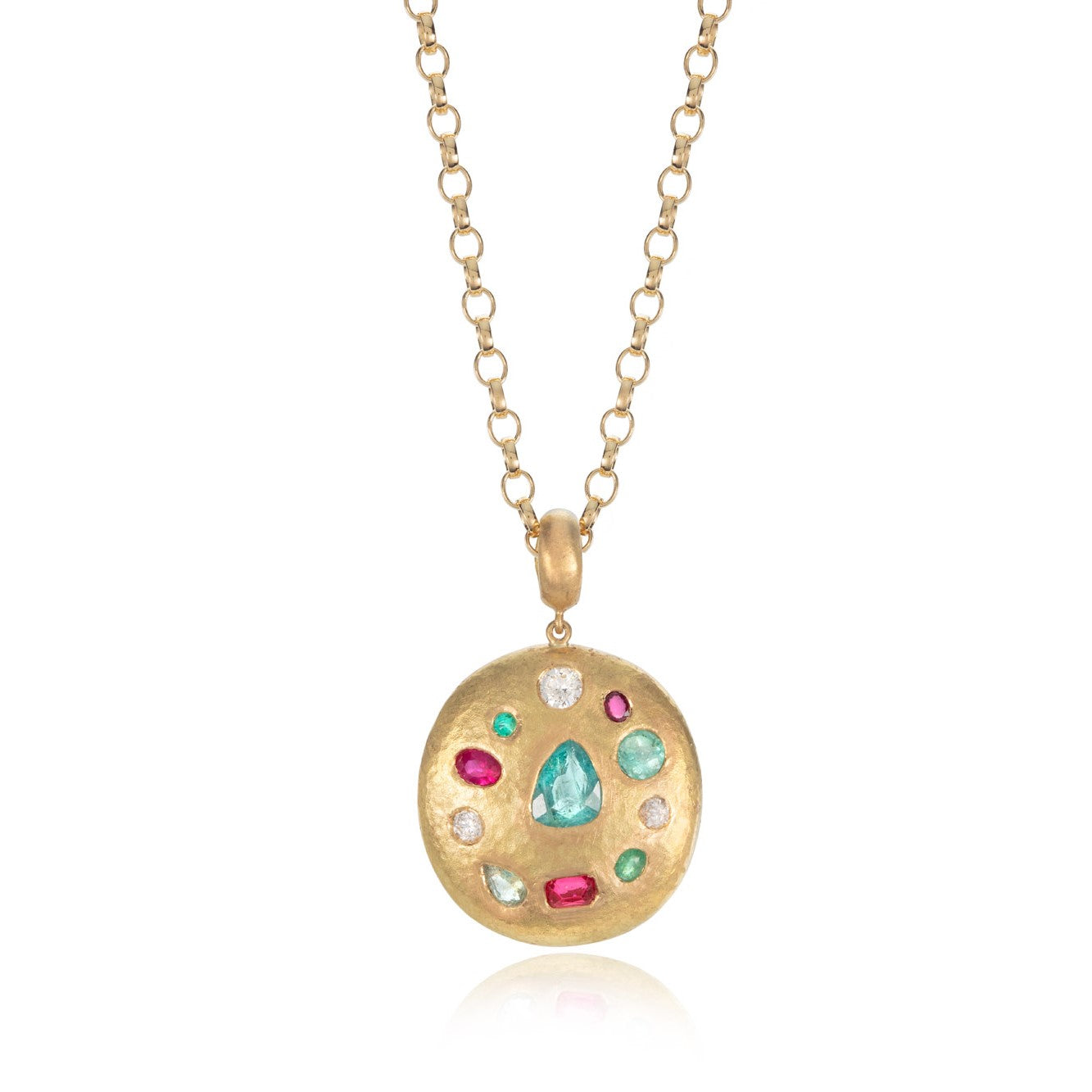 Paraiba Tourmaline, Diamond, and Ruby Beaten Pendant
An 18 carat yellow gold pendant, set with an array of precious stones in an abstract composition. It is finished with a signature Julia Lloyd George hammered texture. 

The pendant is set with paraiba tourmaline, diamond and ruby.
The stones have been chosen for their individual colours and cut. They show an array of colours and shapes, contrasting with the warmth and richness of the yellow gold.
The pendant is hung on an 18 carat yellow gold 18 inch trace chain.
This is a classic JLG design, although no two versions are the same. The stones themselves are sourced on their individual merits, which then in turn dictate the design and composition.
Dimensions
Pendant measures 2.1cms diameter