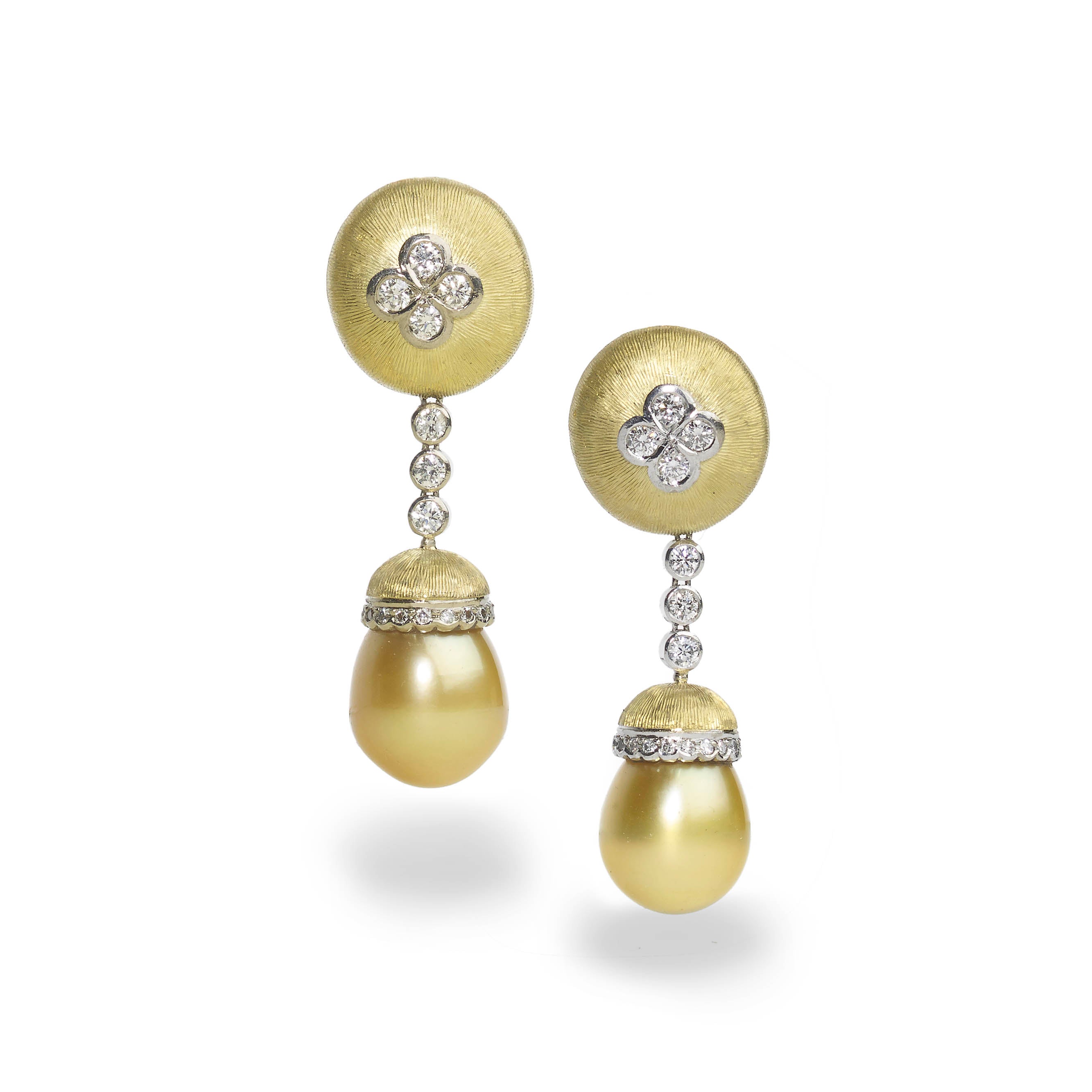 Golden Pearl Drop Earrings
Stunning, opulent 18ct yellow gold textured drop earrings - showing Julia's mastery of her materials. 
The studs are set with four pear shaped diamonds in cool 18ct white gold. This is contrasted with the rich, textured yellow gold - enlivened by fine line engraving.
Two exceptional golden pearls hang below, encircled by round brilliant cut diamonds, set in white gold. Textured 18ct yellow gold fittings are attached to the stud by three further round cut diamonds set in white gold. 
A show-stopping pair of earrings, suitable for any special occasion. 
Dimensions
Top diamonds - 2.5 x 3mm each
3x middle diamonds - 2mm each
Diamonds in drop - 1.4mm each
Total size of earrings - 15 x 40mm