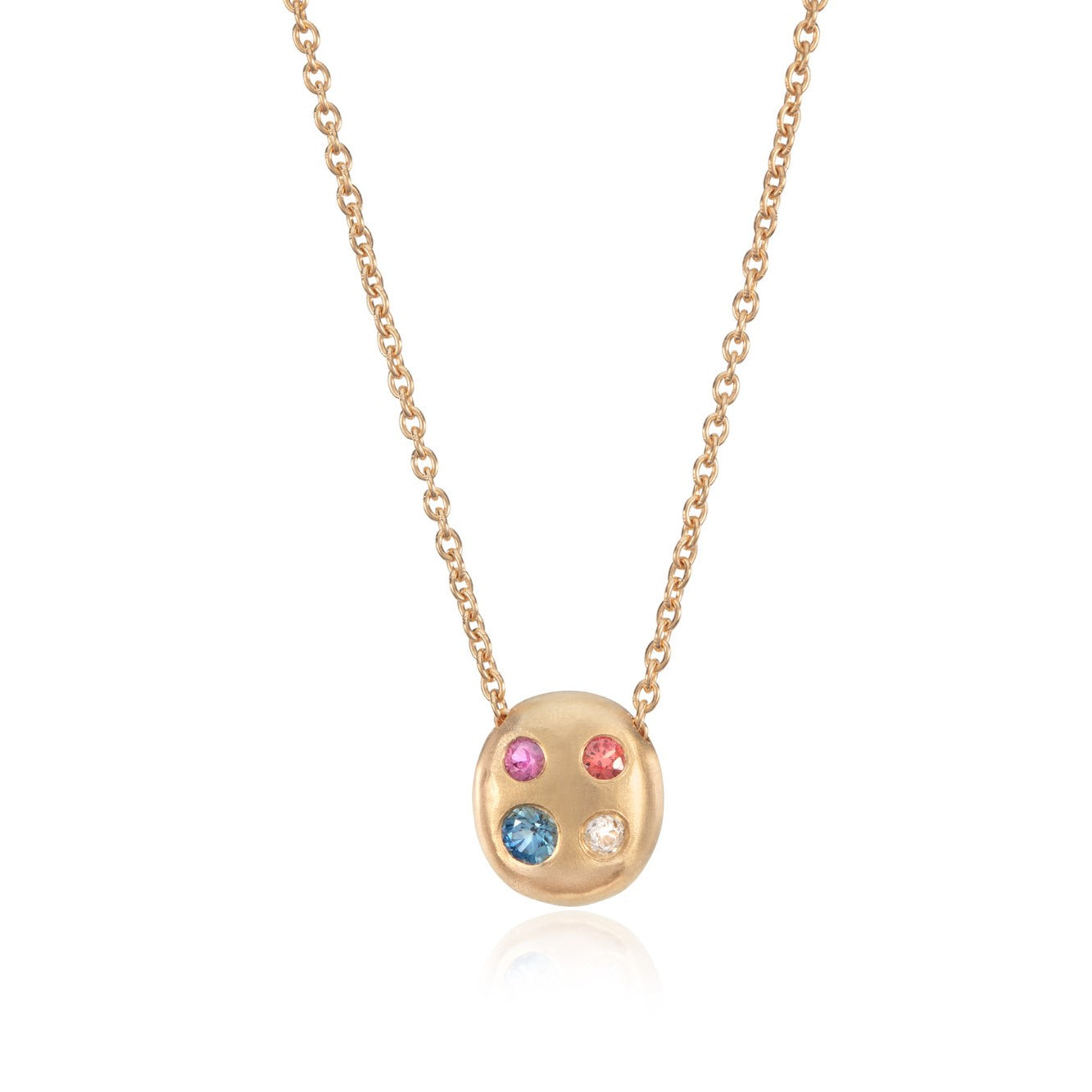 Mini Sapphire Pebble Pendant
This is an updated version of a JLG favourite.
Three multi-coloured sapphires and one diamond are set beautifully in 18ct yellow gold.
It is finished in classic JLG style with a hand-polished texture, with soft and smooth rounded edges.
The mini pebble hangs on a light 16inch trace chain. 
A co-ordinating pair of pebble earrings is also available.