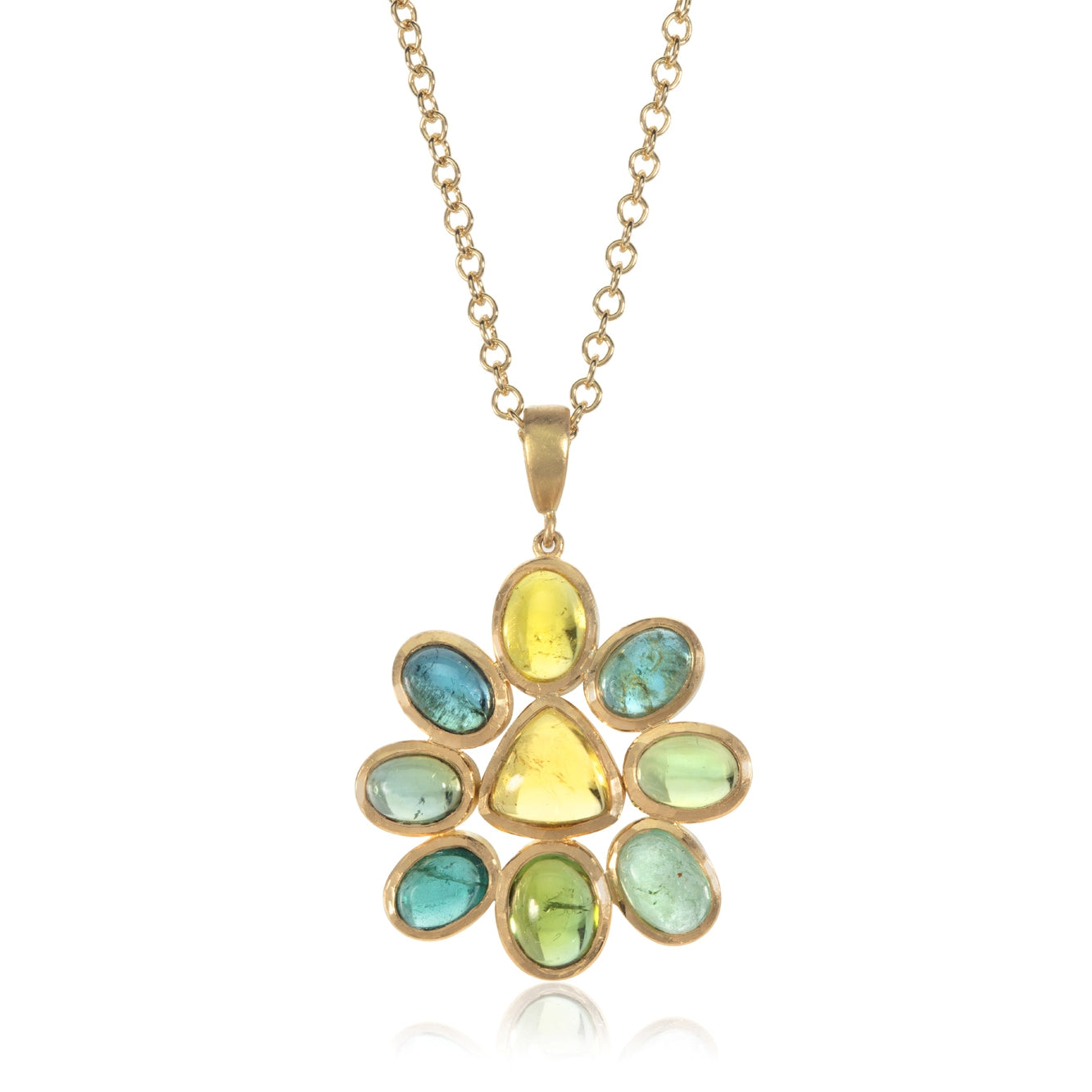 Multi-coloured Tourmaline Flower Pendant
18ct yellow gold flower pendant of tourmaline cabochons on an 18ct yellow gold chain.
Julia has carefully selected an array of different shapes of tourmaline cabochons, in a variety of blue, green and yellow hues.
This pendant is an updated version of a design Julia comes back to time and time again, with different gemstones and metals, making variations on the flower theme.
A similar design in warmer tones is available here.
Dimensions
Pendant is approx 30x30mm
Chain length 24 inches