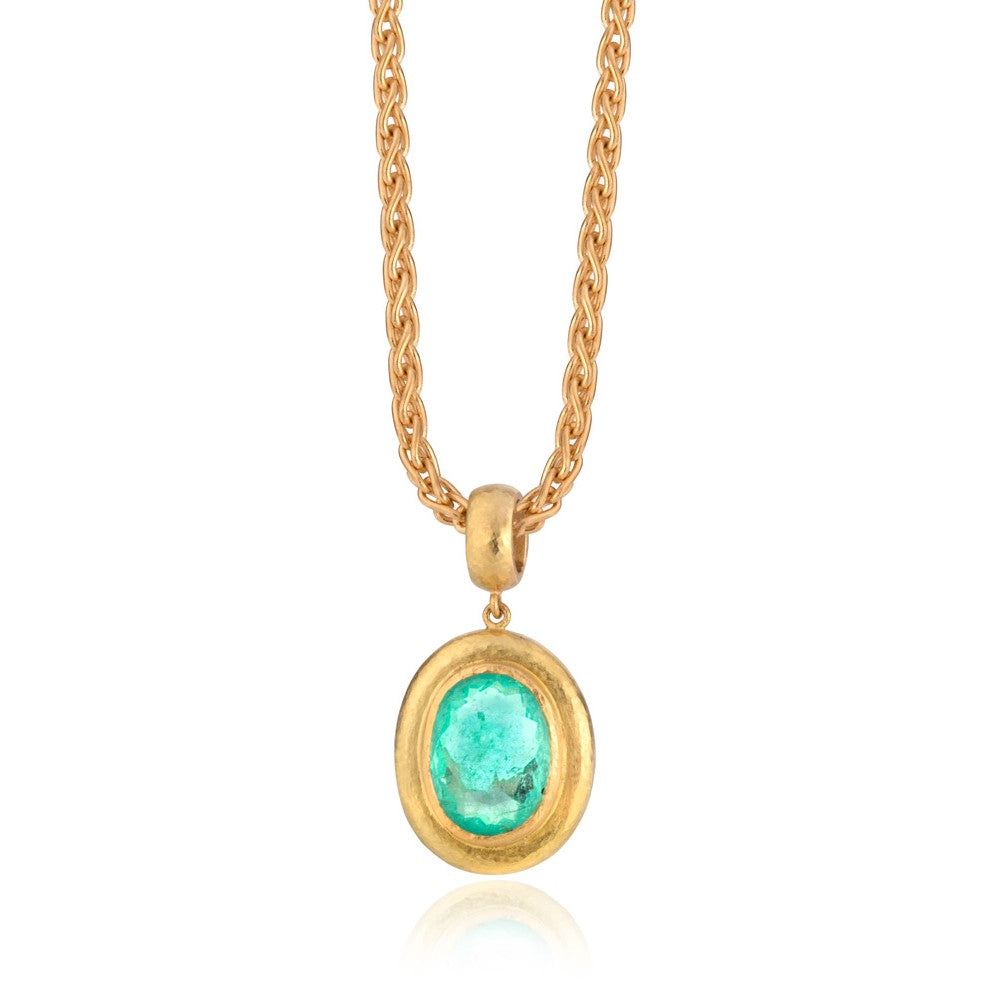 Oval Paraiba Tourmaline Pendant with Heavy Chain
18ct yellow gold and oval Paraiba tourmaline pendant.
The Paraiba tourmaline is of particularly fine quality. The stone shows the most prized colour, an incandescent turquoise colour.
Set in a double edge collet Julia, the gold has a signature JLG hammered finish, adding a richness and warmth to the gold, which contrasts with the neon glow of the stone. 

It hangs on a heavy 18ct yellow gold palmier chain. A one-off JLG piece. 
Dimensions
Stone measures 12 x 8.4 mm,
Overall collet 13.5x 1.65 cm
Carat weight 3.1 carats
Length of the chain 18 "