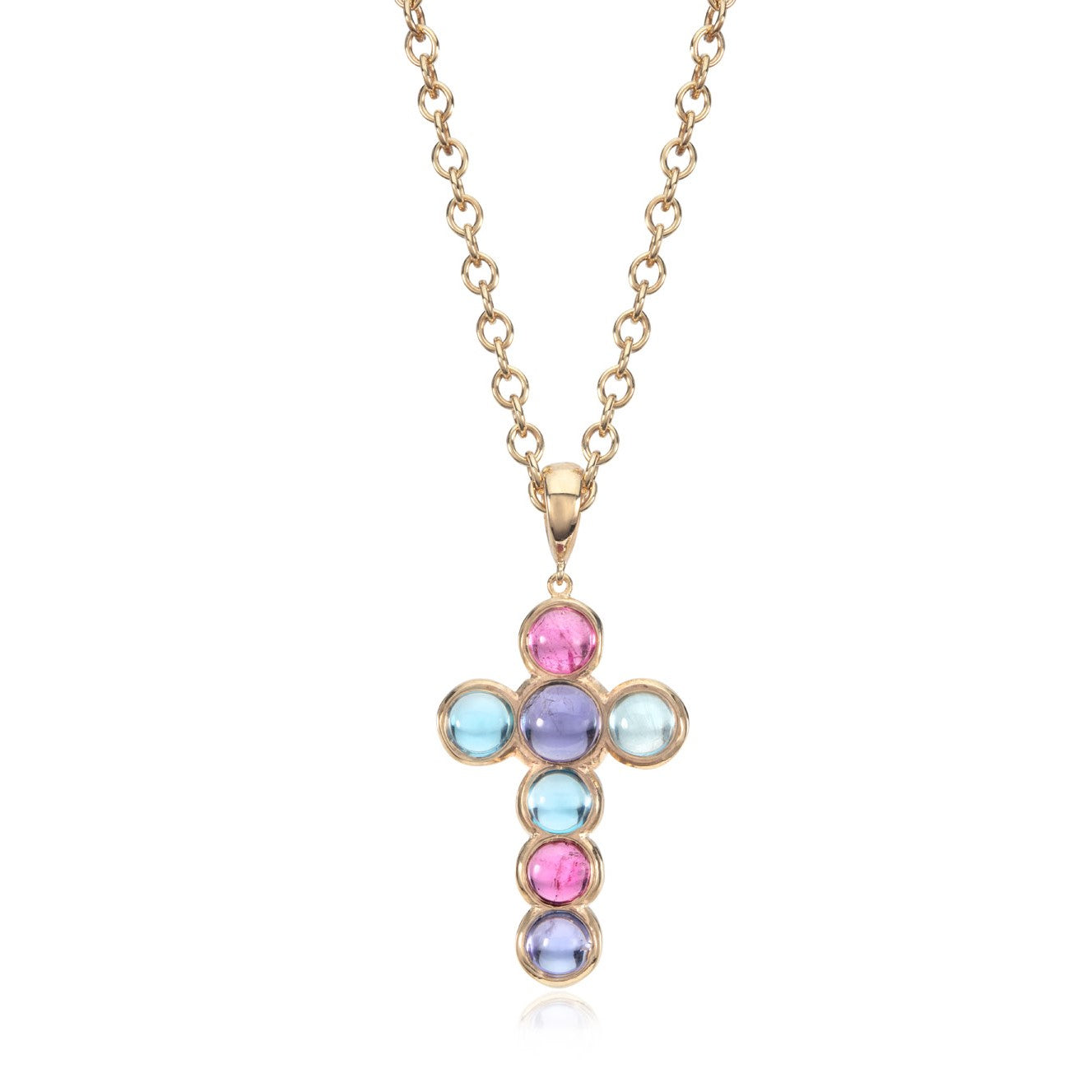 Small Gemset Cross in 9ct Gold
A signature JLG design, this cross has been made with different gemstones and metals in different sizes in the past.
This small version consists of a 9ct yellow gold setting with contrasting coloured stones.
It is set with pink tourmaline, tanzanite, blue topaz and aquamarine cabochons. Showing a typically beautiful mixed colour palette, often favoured by JLG. 
The pendant is hung on a 9ct yellow gold chain.

Dimensions
Total Length: 3.7cm, stones 5mm width