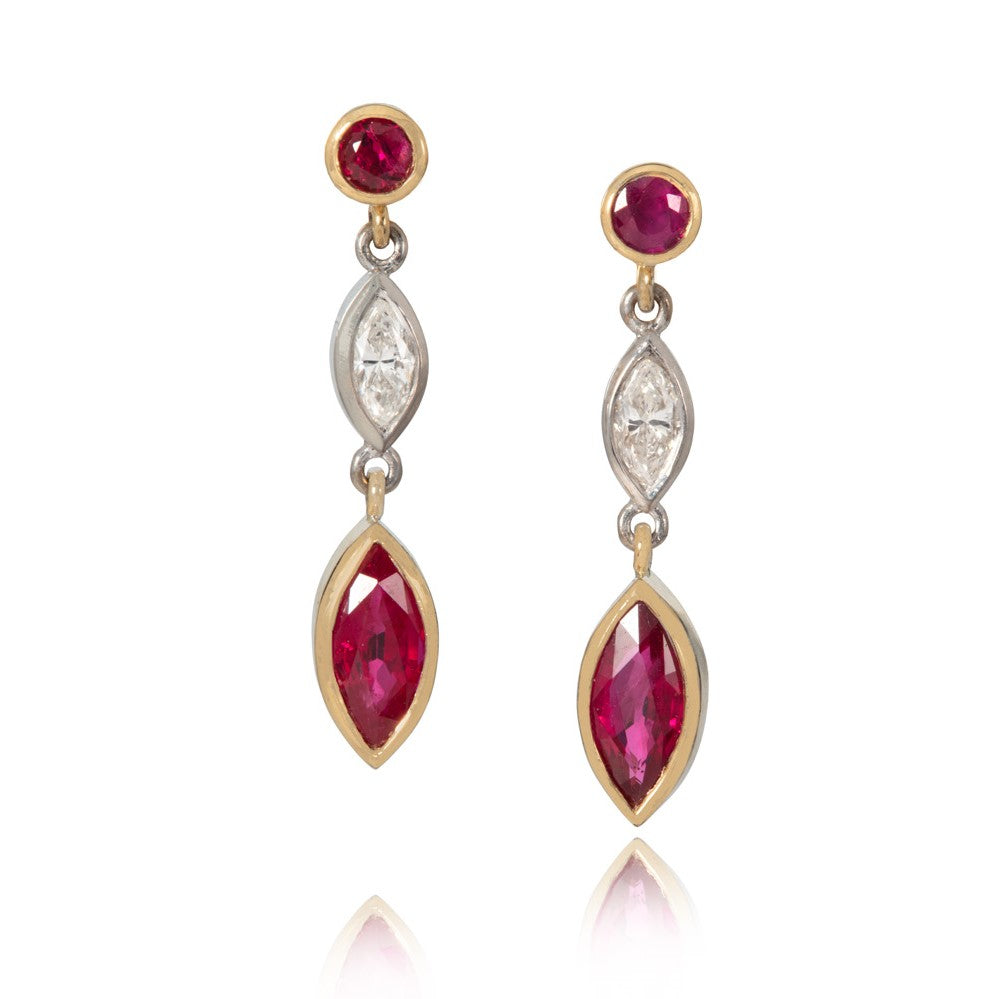 Ruby and Diamond Drop Earrings
An elegant pair of drop earrings with striking rubies and diamonds.
A round ruby stud suspends a diamond marquise, with large ruby marquise below.
Julia has set the rubies in rich 18ct yellow gold, and the diamonds in cool 18ct white gold. The stones are set in protective rub over settings, in signature JLG style.
Discover more of Julia's stunning Ruby collection here.
Dimensions:
23mm from top to bottom
Top Ruby: 2.5mm
Middle Diamond: 4.5mm in length
Bottom Ruby: 7mm x 3mm