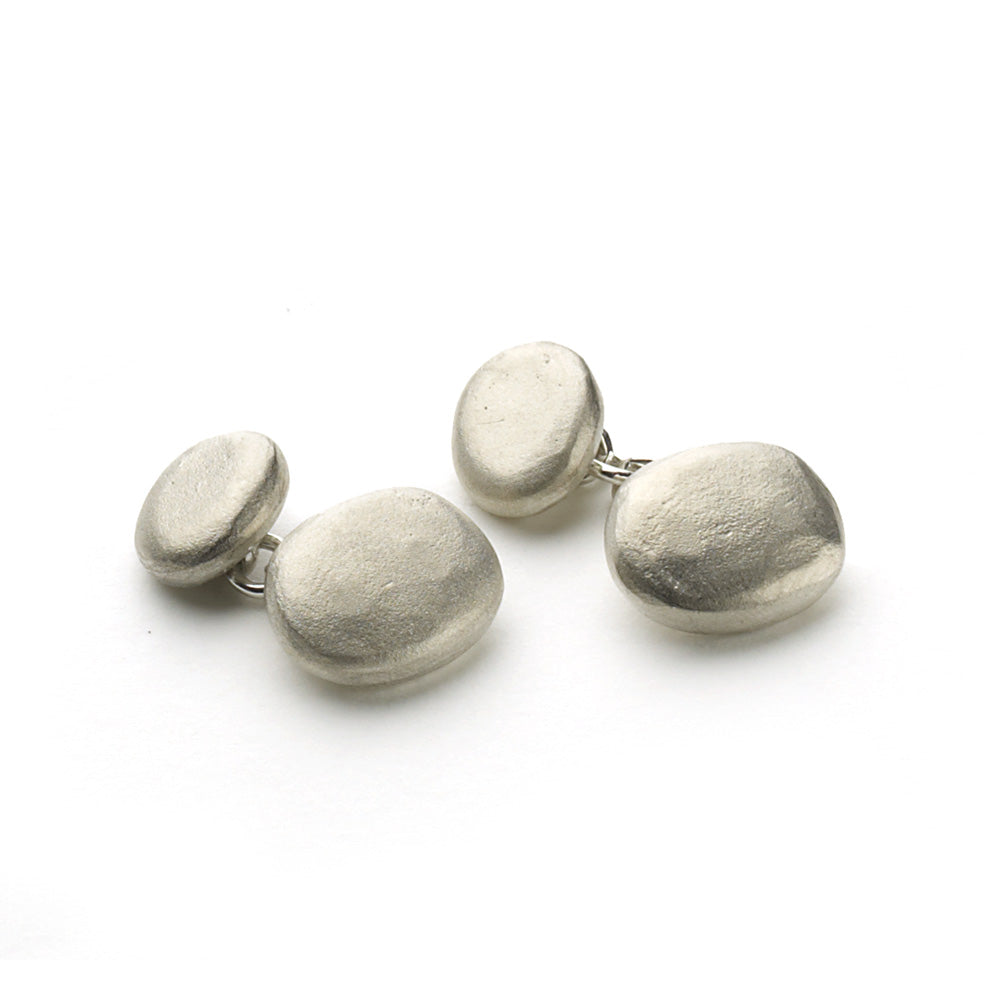 Silver Pebble Cufflinks
Silver pebble shaped cufflinks with chain fitting, with matte polished finish.
The organic, natural form of these cufflinks is one that Julia's returns to time and time again. Influenced by her passion for the natural world.
These cufflinks make an affordable present, view more in the JLG Gifts collection.