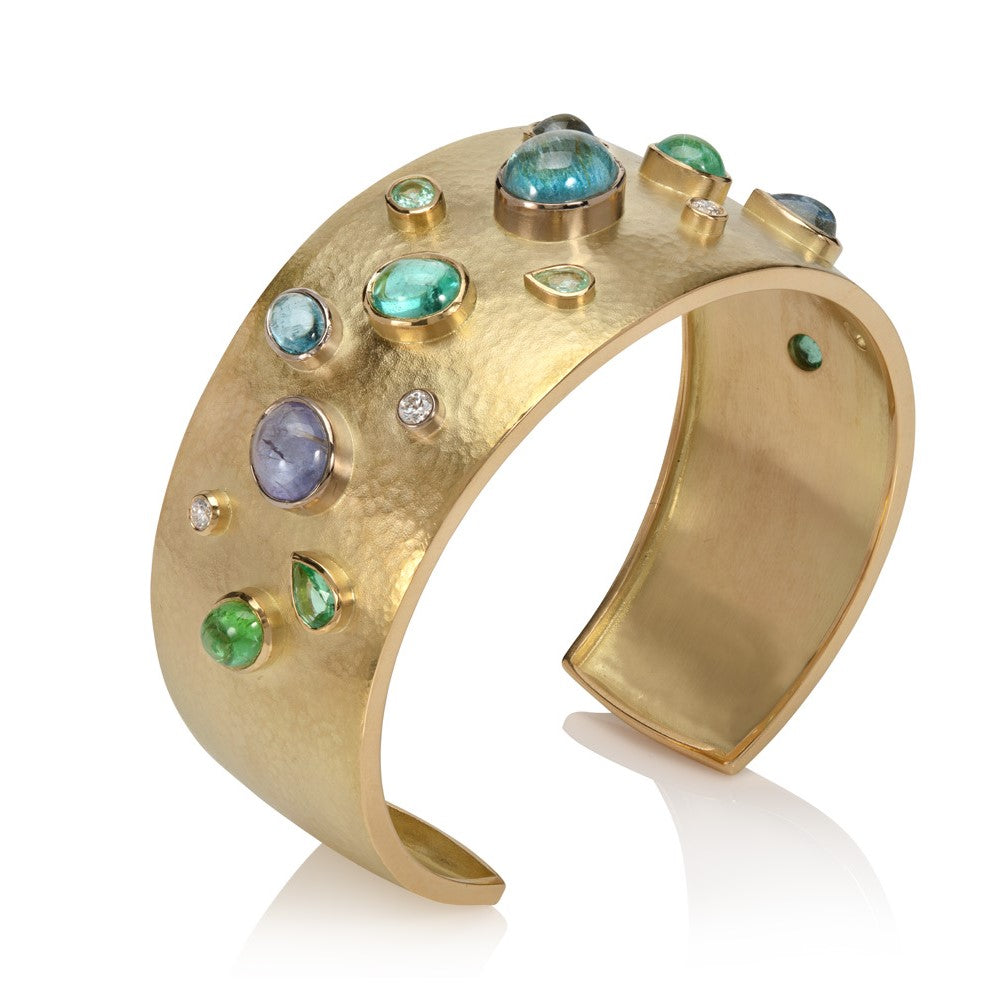 Paraiba Tourmaline and Diamond 18ct Yellow Gold Cuff Bangle
This is a unique handmade JLG piece.
Striking solid 18ct yellow gold bangle, set with Paraiba tourmalines interspersed with diamonds. The stones are set in protective rub-over settings, and the body of the bangle has Julia's signature hammered texture finish.
The Paraiba tourmaline cabochons in this piece are extremely rare, unheated stones, which show the wide range of colours these stones are found in. From pale lilac, to the better-known neon bright turquoise colour.
These stones were carefully hand-selected by Julia on her stone buying trips, but now due to the scarcity of the stones, they are the last few Paraiba cabochons in Julia's stone collection.
Paraiba Tourmalines continue to be Julia's passion but it is becoming increasingly harder to source them, even from the more prolific Mozambique mines. This makes this a completely one-of-a-kind and unrepeatable design. 
Dimensions
60grams of 18ct yellow gold
14.5cts of Paraiba tourmaline cabochons