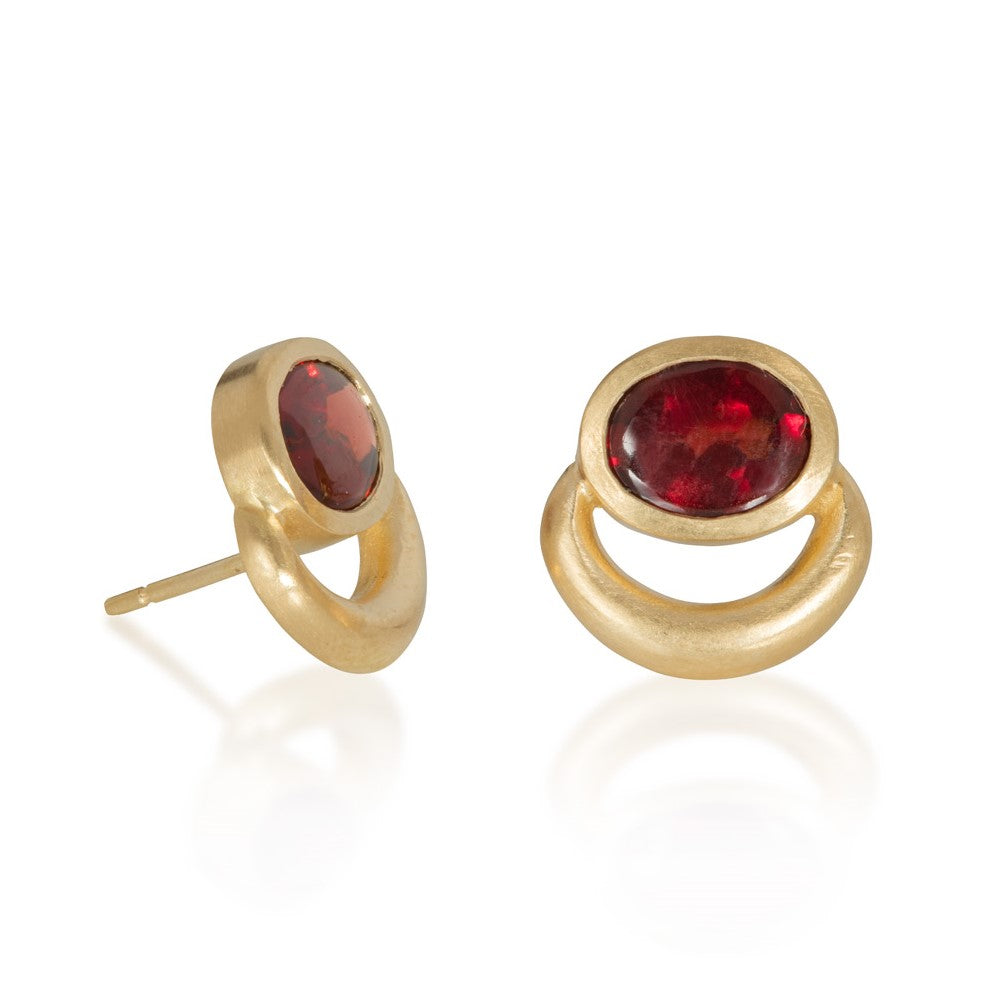 Garnet Bull Ring Earrings
These stud earrings are a classic JLG design. This pair feature a pair of table top cut oval shaped garnets, set in rich 18ct yellow gold, with Julia's signature warm hand-polished finish.

Browse earrings to see more versions of this design, with different gemstones and metals. Can't find what you are looking for? Please get in touch to discuss a bespoke commission.
Dimensions
Garnets: 7.5mm x 6mm