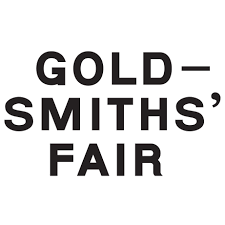 Julia is very pleased to announce she has been chosen to exhibit once again at this year's Goldsmiths' Fair.
The Goldsmiths' Fair is recognised internationally as the premier UK showcase for contemporary jewellery and silver.
Organised by the Goldsmiths' Company, it is a celebration of the best established and emerging British goldsmithing and silversmithing talent – a hub of creativity, design innovation and outstanding craftsmanship.
Julia will be exhibiting her new work at Week One of the exhibition which runs from 25 - 30 September 2017 at the Goldsmiths' Hall, Foster Lane, London EC2V 6BN
More information about attending will be available closer to the time. You can view the exhibitor list here.