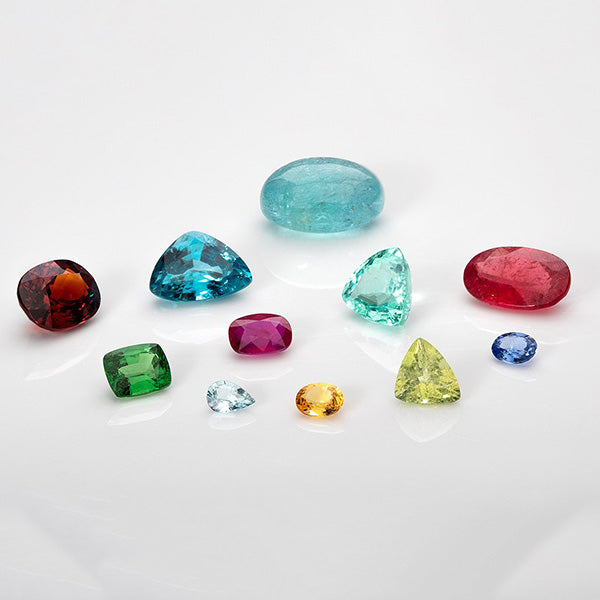 JANUARY – GARNET
FEBRUARY – AMETHYST
MARCH - AQUAMARINE
APRIL - DIAMOND
MAY – EMERALD
JUNE – PEARL
JULY – RUBY
AUGUST – PERIDOT
SEPTEMBER – SAPPHIRE
 OCTOBER – TOURMALINES (including PARAIBA TOURMALINES)
None of these tourmalines have the distinctive, vivid glow of the 'cuprian elbaite' also known as Paraiba Tourmaline. Since their recent discovery in the 1980s these neon bright stones have become one of the most sought after and most valuable gemstones in the world. To put their rarity into perspective, there is only one Paraiba tourmaline mined for every 10,000 diamonds. High quality Brazilian Paraiba tourmalines are so valuable that is not unusual for them to achieve five figures per carat. At the time of writing the Brazilian mine is currently closed, and there is little rough material coming from Mozambique. Making them even more valuable.
NOVEMBER – CITRINE / TOPAZ
DECEMBER – TANZANITE / TURQUOISE
December has two birthstones associated with it, turquoise and tanzanite.